Call to us
CALL TO US - +48 608 814 891
Underwear - a set of 10 pieces
A set of 10 pieces of training underwear, consisting of a shirt with elbow length sleeves and knee-length shorts (leggings). Training underwear is available in sizes from XXXS to XXL and is suitable for both women and men (unisex). 
Description
We manufacture all equipment and accessories, including training underwear, in 100% in Europe, so we have full control over the production process and can guarantee high quality of our products. 
Training underwear is made of a next-generation fabric, which is thin and breathable but at the same time flexible and durable. Thanks to this, once purchased, the outfit can be used for many years - even during very intensive trainings.  
If you want to order more than ten pieces - check out other sets offered by us.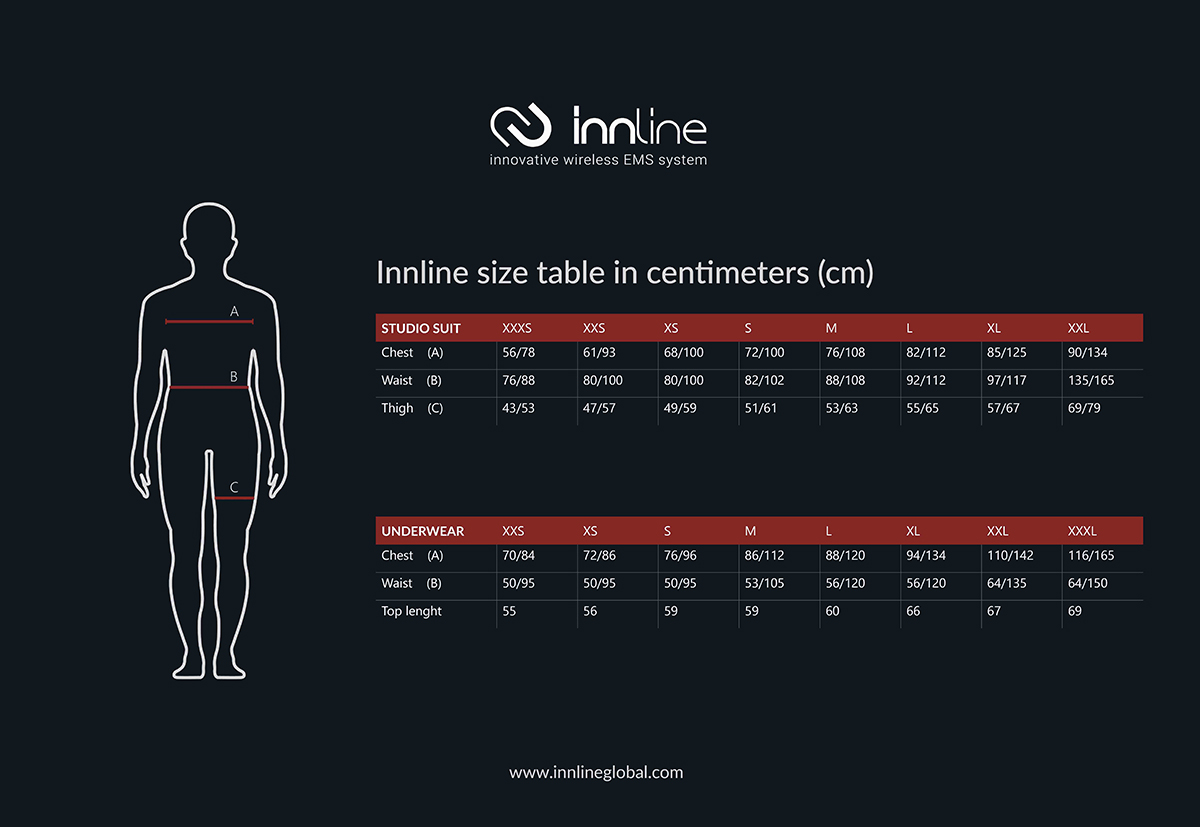 Reviews
Reviews
No customer reviews for the moment.
16 other products in the same category:
Basic set of training underwear, which consists of a shirt and shorts in black. The clothes...
The belt is a complementary element of the training outfit, thanks to which you can...
The Innline training outfits are distinguished by their modern, attractive design. When...
Taking into account the comfort of our customers, we have created trousers that are at the...
We have introduced additional electrode bands that can be placed on the calves or biceps. This...
The Innline training underwear is made of top-quality fabrics that guarantee full freedom of...